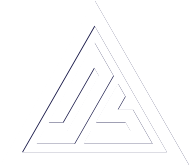 At Defiant Services, we are the pathfinder, compass, and shield for clients embracing their life planning journey. We apply our experience in the fields of financial, wealth, legal, insurance, and tax management to clearly understood client expectations and goals. These are the roots of our pathfinding partnerships. We see all obstacles as surmountable with our fully explored vision of all paths including the road less traveled. Call today: (440) 385-0208
Welcome To Defiant Services, LLC
As life planning pathfinders, we look at all aspects of our pathfinding partners' lives so that they may live with abundance and peace of mind. This is our commitment to our clients, and this is why we provide not only financial wealth management services but legal, insurance, and tax services as well.
Our comprehensive in-house menu of services brings you consistency and ease.
Embrace your journey of life planning by partnering with us and our experience in the fields of not only financial advisement but legal, tax, and insurance advisement, too.